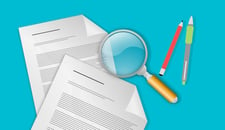 Hospitals nationwide have been undergoing Worksheet S-10 "reviews" for FY 2015 that in large part culminated at the end of January 2019. Since then, there has been word that additional technical direction was provided to MACs by CMS (not yet shared with hospitals) that addresses how to apply some "findings" from those reviews. Even though the current audit process has not been fully completed, there is much to learn about what has transpired so far and how that may impact future reviews or even future changes to cost reporting instructions.
Some of the observations that we've made from our involvement in numerous MAC audits as well as our participation in advocacy efforts on hospitals' behalf include:
Inconsistent reporting and audit approaches due in part to confusion regarding Worksheet S-10 instructions

Inequity associated with audit results that were applied to only a subset of the hospitals included in the uncompensated care (UC) pool population

Inconsistent application of audit methodologies and protocols not only among the MAC population but even among auditors within the same MAC

Unfair application of statistical sampling and error extrapolations across small sample population sets and inconsistent application among MACs
Additionally, there were many practical issues associated with these reviews that will still need to be sorted out and applied more effectively in future "reviews". In many cases, the information requested at the outset of the review, 18+ discrete items, included items that are not even required to complete Medicare cost report Worksheet S-10. Hospitals spent significant time backtracking to provide the requested information to the MACs some 2-3 years after the fact.
Many hospitals were also not prepared to provide the level of data needed for the MAC to complete their reviews (i.e. all patient level detail at the transaction code level). In most cases, the size of the database of requested information could include millions of lines, and that is for the charity file alone. Adding bad debts increases the data file size materially. Formatting and manipulating the requested data in order to meet MAC acceptability requirements and their short turnaround time only amplified challenges for hospitals. On top of that, sample patients were selected and specific supporting documentation was then requested from the hospitals. Finally, if this requested information was not made available (also within a tight deadline), the "error" was extrapolated.
This post summarizes just a few of our initial observations from the inaugural round of S-10 audits. SCA held a webinar providing more detail into the MAC reviews, what data was expected, how it was used, what testing was performed, how faults and errors were applied, and in some cases, extrapolated. We also discussed some troubling audit results and what steps have been taken to try and mitigate those results deemed unfair by the provider community. You can request a recording of our S-10 audits webinar here.
In the meantime, we are gearing up for our next webinar covering the IPPS rule and Worksheet S-10 in which we will continue to expand on our MAC S-10 audit experience. If you have not already, save your seat by clicking the link below: