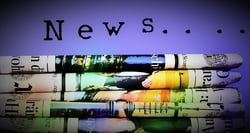 On Thursday, July 13, 2017, CMS announced that "amended FY 2014 cost reports due to revised or initial submissions of Worksheet S-10 received by Medicare Administrative Contractors on or before September 30, 2017, will be uploaded to the Healthcare Cost Report Information System by December 2017". In its announcement, CMS stated that "hospitals have requested CMS provide them with an additional opportunity to revise the Worksheet S-10 submitted with their FY 2014 cost reports (starting on or after October 1, 2013, and prior to October 1, 2014)".
This latest CMS publication provides qualifying hospitals one more opportunity to revise their Worksheet S-10 data for FY 2014. This news also strongly reiterates that the opportunity to make changes is quickly closing for hospitals to ensure that the most complete and accurate Worksheet S-10 data is being used, and it provides further evidence supporting the possibility that CMS may actually finalize the proposed rule to incorporate Worksheet S-10 in Factor 3 calculations for fiscal year 2018.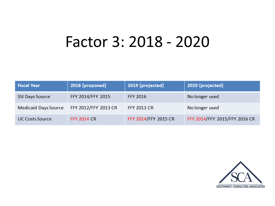 As a reminder, for FY 2018, one-third of a qualifying provider's Factor 3 has been proposed to be derived from FY 2014 Uncompensated care costs per Worksheet S-10. IF the proposed methodology for calculating FY 2018 Factor 3 is finalized, CMS has stated they would expect a similar methodology to be proposed for FY 2019 (rolled forward one year) and then potentially rolled forward again another year for FY 2020. This means, FY 2014 Worksheet S-10 uncompensated care costs could potentially be used to calculate a provider's Factor 3 for FY 2018, FY 2019 and FY 2020.
As a reminder, CMS just recently released Transmittal 1863 (beginning on page 2), which included, among other items, guidance for MACs to follow for accepting cost reports containing revised FY 2015 Worksheet S-10 information. In its transmittal, CMS also instructed that "hospitals must submit their amended cost report containing the revised Worksheet S-10…no later than September 30, 2017."
Providers will weigh their own opinions regarding CMS' intention to ultimately incorporate Worksheet S-10 in Factor 3 calculations for FY 2018 (you can read more about our prediction HERE), BUT providers should definitely consider that they have even less time now to revise and amend the applicable Worksheet S-10 data for two cost reporting years: FY 2014 and FY 2015.
We again want to stress the importance that hospitals should ensure they have auditable documentation (i.e. patient detail) to support the charity care and non-Medicare bad debt costs filed on Worksheet S-10. SCA has the experience and expertise to assist you with your hospital's Uncompensated Care Compliance Program, including the review of your cost report worksheet S-10, and we have the bandwidth to do so by the September 30, 2017 deadline. But the clock is ticking, and we recommend contacting us immediately to get started. Please connect with Kyle Pennington at kpennington@southwestconsulting.net or book a meeting and we will be happy to discuss our S-10 service and how we can assist your organization.
Subscribe to our blog for future content on cost report worksheet S-10, Medicare DSH reimbursement best practices and industry updates. Click below: